About Us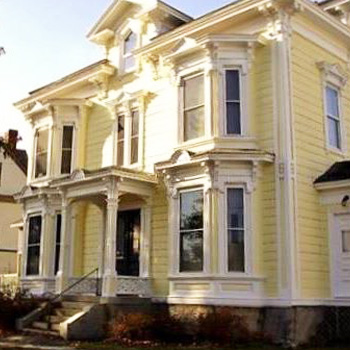 With four other chiropractic vitality offices in the state, Dr. Jeffrey Slocum decided to open up this Bangor location. "We decided that it was time for me to open a highly specific and focused practice in the area where my daughter Bella goes to university, and we spend our summers. I also wanted to reprioritize our lives so I can give specific amounts of time to my community and my practice members and have more time to spend with my family. "
Caring for Every Generation of Families
At our chiropractic care center, we take care of a lot of families from minutes-old newborns to their great-grandparents. It's not uncommon for us to see three or four generations of a family on any given day.
Getting to the Root of the Problem
We want to help practice members regain and maintain optimal health, not just get short-term relief of their symptoms. That's a bandage approach that doesn't produce long-term results. We look for the cause of a particular condition; the cause in our world is structural imbalance that creates neurological interference, which results in physiological issues such as pain.
Promoting the Chiropractic Lifestyle
We feel fortunate that many practice members credit the influence that Dr. Jeff and his partners have had in their lives for choosing how they design or develop healthcare systems for their children. Now we're seeing the next generation and those children are now having children and continuing with that same way of thinking and action. For example, parents who are practice members are deciding whether they're going to have their kids vaccinated or whether they're going to choose regular chiropractic care or emphasize the importance of nutrition and exercise in their life.
MEET DR. JEFF »
A Patient Success story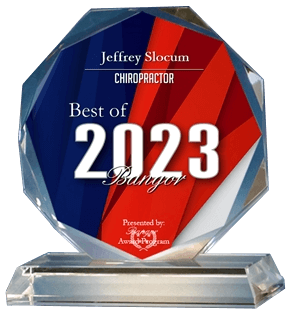 About 10 years ago a gentleman came in who thought that neck pain was the issue. An exam revealed that he had chronic spinal instability, profound neurological imbalance and tremendous physiological changes including arthritis. He had severely limited range of motion and could barely turn his neck to either side. Dr. Jeff started him on care; about three weeks into his care, the man came into the office and said,
"I'm growing skin back on my arms that I haven't been able to grow for 40 years. I've also gotten off of drugs that will destroy my liver." He said the drugs were doing nothing but making him sicker and that Dr. Jeff's care had helped him grow back skin when no other doctors were able to help him do that.
Could you be our next success story? Experience firsthand the incredible difference that safe and effective chiropractic care can make in your life! Contact us today to schedule an appointment. We accept insurance and are an in-network provider.
---
About Bangor Family Chiropractic | (207) 307-7513