Our Services
Chiropractic Care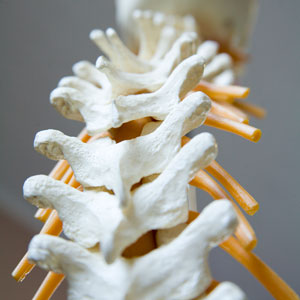 At Bangor Family Chiropractic we provide safe and effective chiropractic care to help our practice members create an optimal level of health expression. Having a healthy spine allows you to adapt to physical, chemical, mental, and emotional stress that is part of life.
The Master Controller
Your nervous system controls and regulates every cell, every tissue and every organ in your body. Your entire experience in life has been created by your nervous system which is housed by the spine. Those two systems are closely related so if you have imbalance in your spinal system then you also have imbalance in your nervous system. The result is you can't live life to its fullest. Dr. Jeff lets his practice members know that if they haven't had chiropractic care they have spinal imbalance or subluxations that will affect their health.
Our Techniques
We offer many techniques from the gentlest instrument-based adjusting ones to full manual ones. These include
Activator Methods®
Cox Flexion-Distraction
Logan Basic
Thompson Drop
We choose the right technique for a person depending on their age, the condition of their spinal and overall health, their comfort levels, and their preferences. If you prefer a particular technique please let Dr. Jeff know.
Identifying the Cause
At our practice, we get to the root of the problem, not just treat the symptoms. Think of your smoke detector going off at 3 a.m. You wake up and consider the two actions you can take. You can either look for the cause of the smoke, which is causing the detector to go off, or you could remove the batteries and go back to bed. That action would result in disastrous consequences.
Our goal is to locate the source of the problem and address it through chiropractic care. Doing so can help to create a foundation for an excellent outcome—optimal well-being.
Weight Loss
If you've been trying to shed stubborn pounds, we offer to practice members a doctor supervised weight loss program (ChiroThin) that helps to rev the metabolism. We'll discuss nutrition and fitness and devise a plan to help you maintain your body composition and metabolism.
"My Life Well Adjusted"
This 52-week life program is based on the following life triad:
Be genuine.
See clearly.
Act purposefully.
We help people work through the process of clarifying their core values, creating a vision and goals for seven dimensions of their life and then defining how to think and act in ways that will allow them to decisively define and design the life that they most want.
Get started today
If you're ready to optimize your health and life, we invite you to contact our Bangor practice today to book an appointment!
CONTACT US »
---
Our Services Bangor | (207) 307-7513